Letterbox gift - The pampering package - 6 items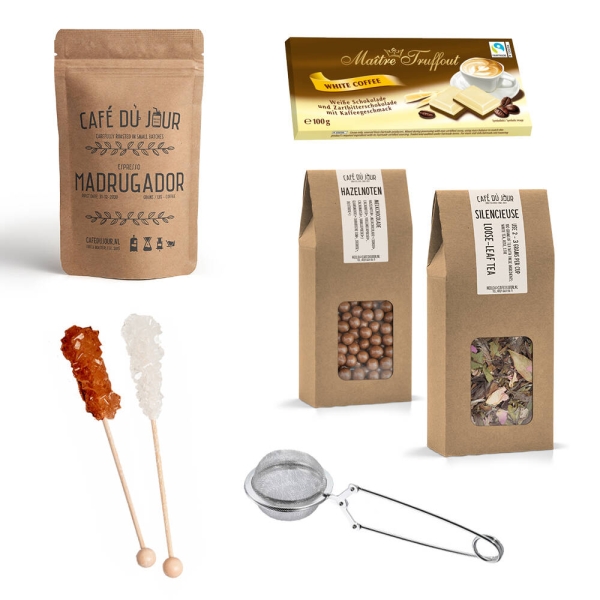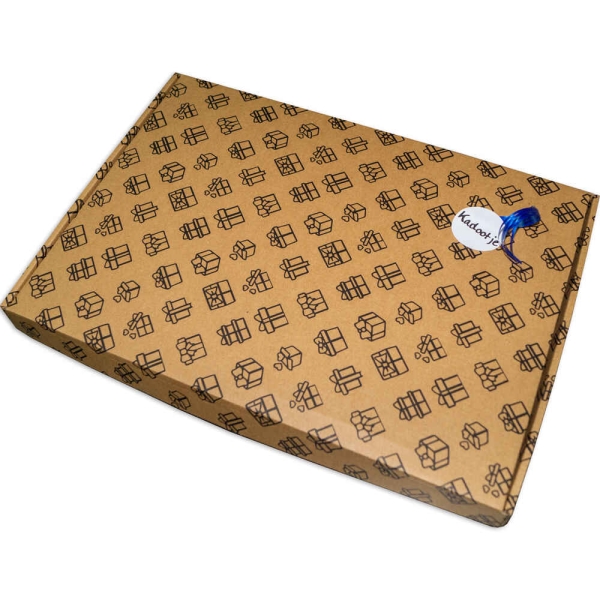 16.46 Regular Price 18.78
Fast shipping in the EU
The Café du Jour pampering package is made to pamper yourself or someone else completely. With this delicious package full of goodies to eat and drink, you can count on feeling like the king or queen for a while, just don't let it go to your head lol ;). This package consists of all sorts of goodies to make your "pampering moment" even more special. So sit back, turn on your favourite show and get started on that delicious pampering package from your friends at Café du Jour
Details
Everyone wants to relax in the best possible way and you should take your time for that. Here at Café du Jour, we have taken the lead and put together a package that will make your pampering moment last a long time. I won't keep you in suspense any longer, in this "pampering package" you will find
Café du Jour - Madrugador - 250g

Our delicious coffee that can be enjoyed at any time of the day. A real coffee to pamper yourself with

Café du Jour - Silencieuse - 60 grams

This delicious white tea brings peace and quiet. This sweet tea blend is made to relax and unwind, so it fits the package perfectly!
Tea Squeezer Mesh 45mm

All that delicious loose tea has to go somewhere of course, but putting it all in a tea bag now all takes too long, you just want to relax quickly at the end of the day without any hassle. Hence the handy tea tongs, just take a scoop out of the bag with the tongs and hang it in your tea, you can even stir it.
Candy canes

Indulging yourself is natural from any angle. Enhance your coffee or tea with these delicious candy canes made from white and brown sugar
Hazelnuts in Milk Chocolate

I heard you thinking, when are the delicacies coming. Surrounded with high-quality milk chocolate, these delicious hazelnuts are finger food
White coffee chocolate

And you thought we were done after the hazelnuts? Lucky you, the indulgence pack ends strong with an irresistible coffee-flavoured white chocolate bar. Delicious with that cup of Madrugador or Silencieuse tea.
This delicious package full of goodies has only one task and that is to pamper the recipient completely. So if this is what you want or if you can think of someone who could use this box, order now and let the "pamper package" spoil you.
More Information

| | |
| --- | --- |
| SKU | CDJ-BGS-VERWENPAKKET |
| Brand | Café du Jour |
| Caffeine | With caffeine |
Reviews