Café du jour was created from a passion for coffee with the ambition to build a serious brand. The interest for coffee was found in Italy where I was working and living for one year. In Italy's daily life you just can't outrun the espresso. Great, now I was hooked. When I got back home in the Netherlands I worked in the catering industry and E-commerce branch for a few years, merge those two together and that created Cafe du jour. With a passion for coffee a bit of Italy but clear-headed like the Dutch. Nothing elite, not from the high horse, just good coffee for steep prices with just that extra bit of attention that makes you go "wow" afterwards.
Café du jour is a french translation that means 'coffee of the day', actually that should have been italian. But 'Caffè della giornata' just doesn't have the same ring to it.
We already want to give you much enjoyment from you're coffee!
Jesse Lennart and all the co-workers from the warehouse and costumer service
The history of Café du jour
Café du jour was founded in 2015 by the brothers Jesse and Lennart during their graduation assignment and has since grown into a serious company. In the beginning it was for our own amusment with an espresso machine and a small coffee roaster and some experimenting. Thing soon got out of hand as friends and family would only buy our coffee instead of big brands from the grocery store. So we decided the create the company. By coincident this was near the finals of school. So we decided to raise the company as a project and make it our graduation assignment. it started with an infotainment website about coffee and the process from coffee berry to coffee in you're cup. After graduating we slowly grew into Café du jour: The friendly coffee provider. No scary contracts for us, our costumers and our suppliers. Prices lower than elsewhere but just enough to keep our services running at peak performance. We like to think first, not alone but together with you, as costumer or as company.
Currently we have an assortment of more than twenty different brands, our own coffee-roaster factory, different spices, tastefull specialty beers and just about anything to make your coffee even better like coffee roasters for you at home. Since we we're founded in 2015 we already had to move operations two times, and if you keep enjoying the coffee as much as you do now, soon we'll have to go even bigger. Everyday we go to the warehouse with a smile on our face and share our passion for coffee. with that love we were able to put up a satisfactory score of 96% in 2019, and we aim to make the remaining four percent just as happy. Thats why we are always open for a chat and keep as much as possible under our own roof. So we can see with our own eyes and taste for ourselves the quality of our assortment and guard this quality .
We want to be friends!
We want every visitor to be our friend. therefor you can always reach us, just like you could always reach out to a friend. We don't do hidden cost or sneaky extra's, just like you wouldn't ask your friends extra money when you get the next round at the bar.
If you have any questions or remarks let us know!
"we are Café du jour. a wide variety of coffee for a good price. we work through the coffeebreak to deliver you the perfect product"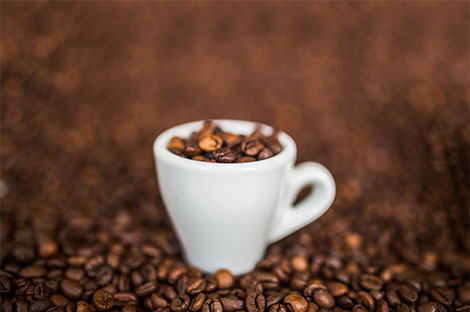 You can't drink espresso like this but it looks nice.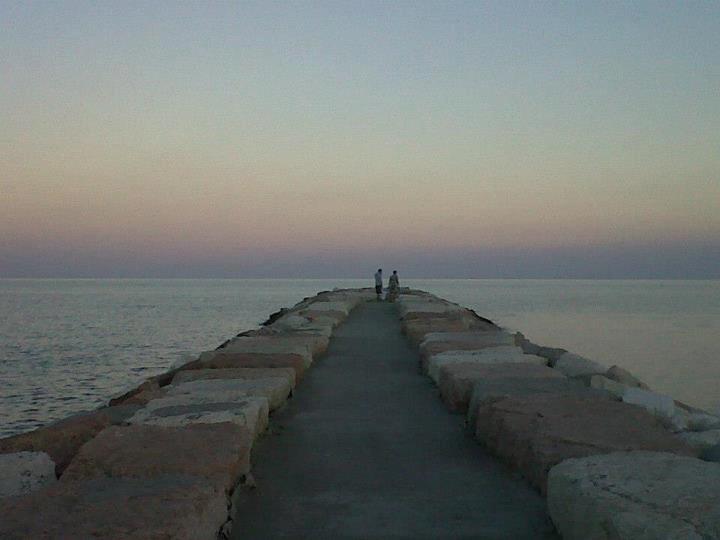 The pier in Caorle where the idea was formed, about 50km from Venetia