Sluyse coffee - an ode to Maassluis

6.95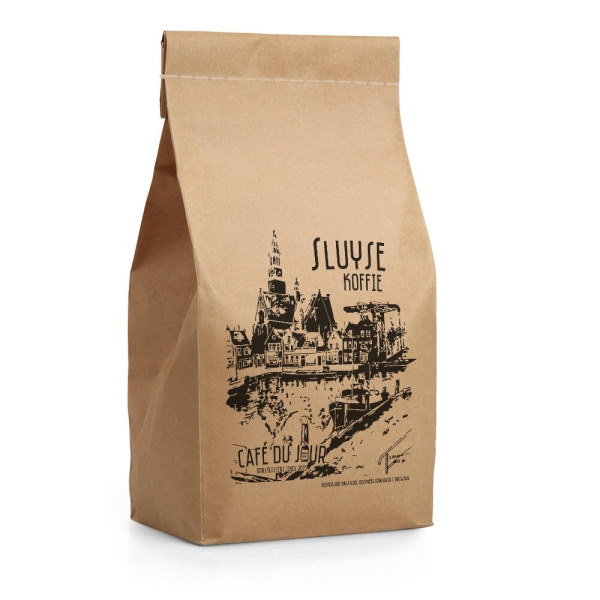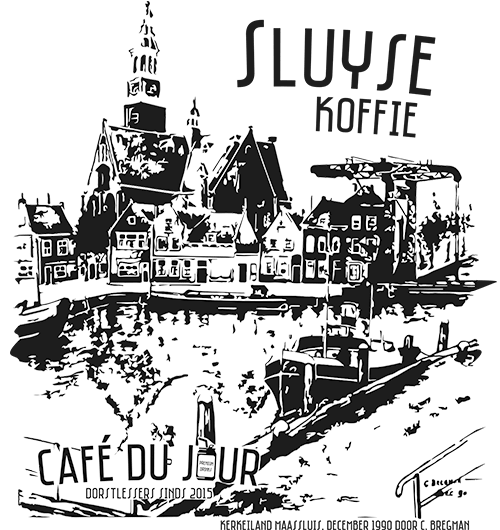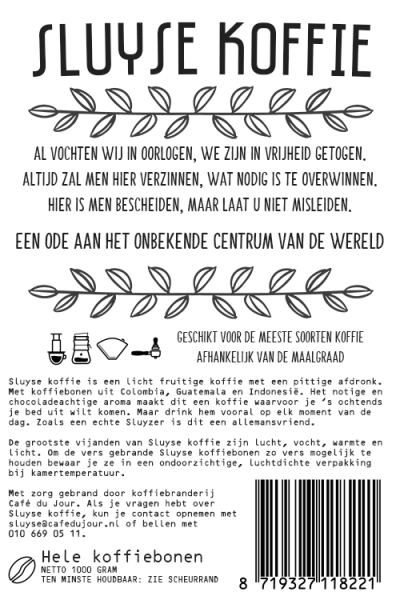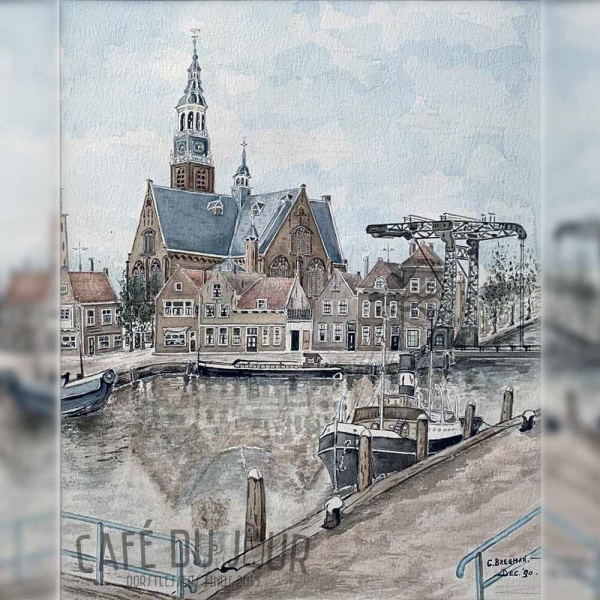 Though we fought in wars, we were raised in freedom.
Always one will invent here, what is necessary to overcome.
Here one is humble, but do not be fooled.
An ode to the unknown centre of the world.
Sluyse coffee is a light fruity coffee with a spicy aftertaste. With coffee beans from Colombia, Guatemala and Indonesia. The nutty and chocolatey aroma makes this a coffee you want to get out of bed for in the morning. But above all, drink it at any time of the day. Like a true Sluyzer, this is an all-rounder's friend.
Details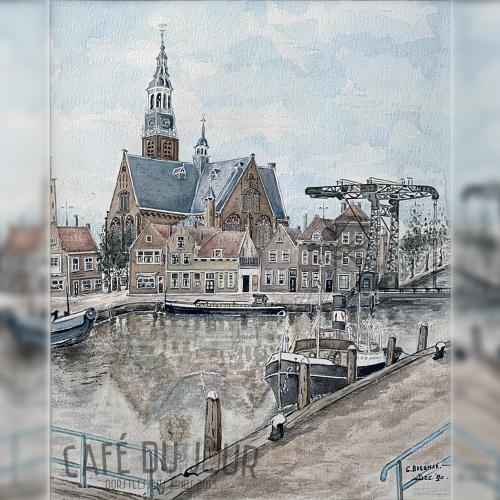 Sluyse coffee is the work of two brothers, an ode to the town of Maassluis. The image on the front is the Kerkeiland in Maassluis as it looked in December 1990. It is a simplified version of the painting by Cees Bregman (1921-2011).
Sluyse coffee, an all-rounder
Straightforward, tart and non-fat. Sluyse coffee is freshly roasted every week in small batches. This is not just any coffee. It is one that we actually dare to put our name and our city's name on, and believe us: we don't do that lightly. Extensively tested and approved by dozens of Sluizers.
The coffee is medium roasted so there is no greasiness on the surface of the coffee beans. This is better for the taste and for your coffee machine. You can order it as whole coffee bean or ground. We always recommend ordering whole coffee beans and grinding them yourself if necessary for your coffee machine. After all, that is always the tastiest.
Like a true Maassluizer, Sluyse Koffie is an all-rounder and suitable for any time of the day
More Information

| | |
| --- | --- |
| SKU | CDJ-CDJMSSL |
| Brand | Café du Jour |
| Produced in | Netherlands |
| Coffee type | Coffeebeans, Ground coffee |
| Intensity | Strong (3/4) |
| Taste & aroma | Chocolate, Nuts |
| Suitable for | Espresso, Filter coffee, Cappuccino |
| Country of origin | Colombia, Guatemala, Indonesia |
| Caffeine | With caffeine |