Café du Jour Espresso Despertando

5.95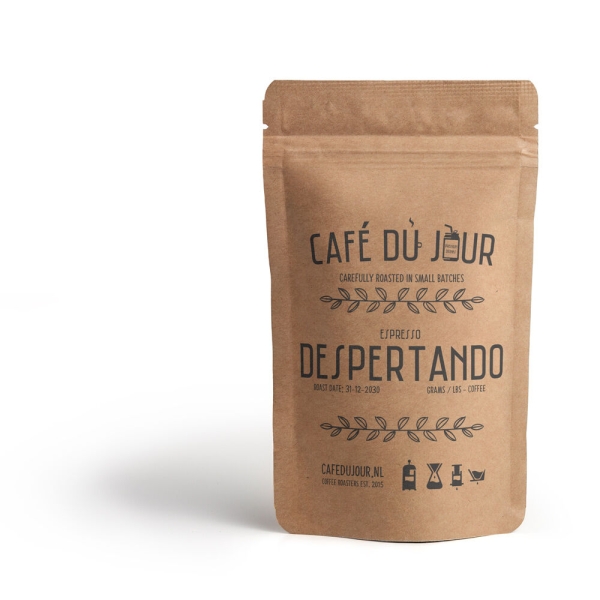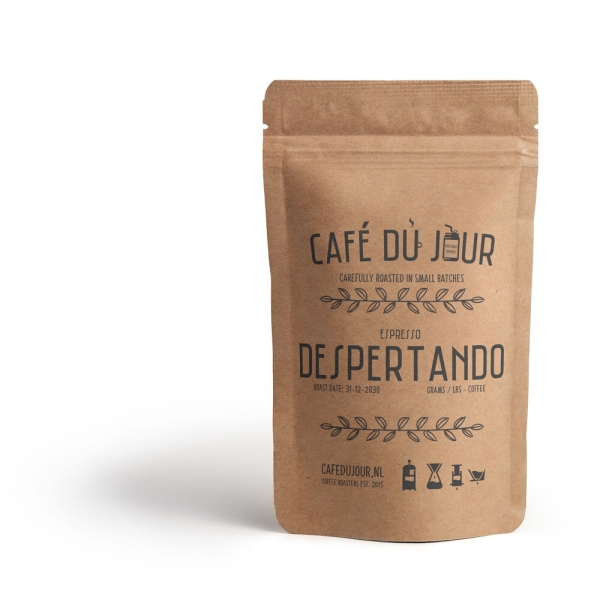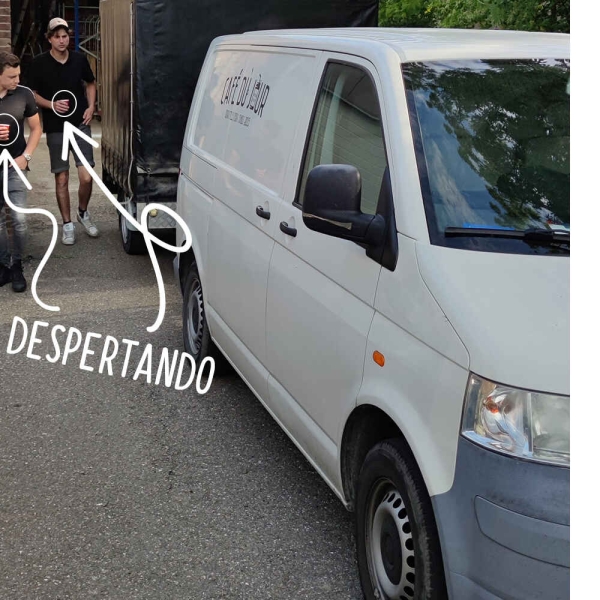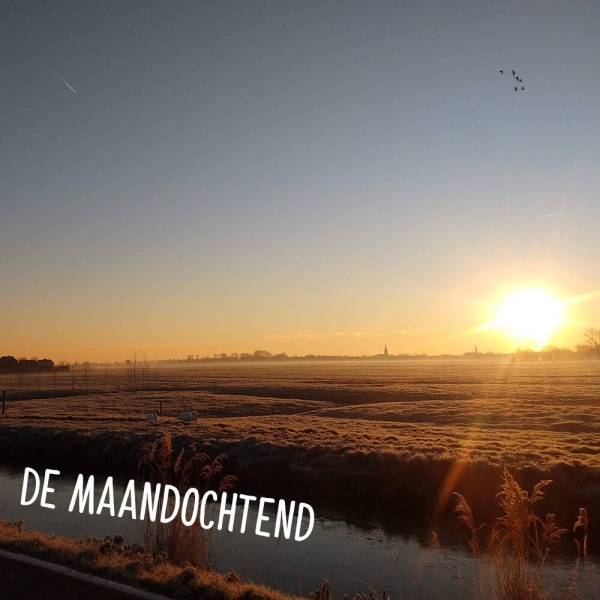 We like making espresso from the Café du Jour Espresso depertando but it doesn't actually look out of place as a filter coffee either. It's not too darkly roasted but has quite a kick. Can also go well in cappuccinos
How was it created? You can read that in the details below.
Details
¡Hola señores y senores! Let me take you back to an early, warm, Monday morning during spring '21. One of our employees (I won't mention names) steps into our ghoulish little cottage in rural Maasland, somewhat worn out from a heavy weekend.
Well it so happens that Monday is the busiest day of the week. A day when, so to speak, real work has to be done. The coffee roaster is lit at dawn. Then coffee beans are actually continuously going into the roaster, out of the roaster, into barrels, to the packing room, into a bag, then into a box to go on their way to you. That's harder work than you might think. So we really can't have one less employee, as you can understand.
Fortunately, we are Café du Jour and can theoretically create an infinite sea of caffeine. Ideal for lazy coffee roasters hard-working tired workers. On the spot, that's where the idea was born: a coffee for hard workers, a coffee for the backbone of society. One that keeps you awake, energises, brightens. One that makes hangovers evaporate, grannies and grandpas start dancing, doping tests give a positive result of 250% and makes your old diesel go twice as fast (disclaimer: you try that last one at your own risk).
And CARAMBA that worked out well. This predominantly Colombian blend has a little African and Asian help and is definitely not decaf. The result is a coffee that has a slightly chocolatey feel to it at first, followed by a bit of floral overtones. The undertone is slightly spicy and has to do with this blend's secret ingredient (hint: it starts with 'extra much' and ends in 'caffeine').
Since this coffee is poured in our warehouse, we deliver 98% of coffee packages within 24 hours and no longer have to drum up all our friends, acquaintances and family to help out on busy days.
And oh yes, what is the translation of the name of this coffee? That's up to you to guess. Or google it.
Café du jour Coffee beans
Café du Jour's own-brand coffee beans are roasted on a small scale by a specialist roaster. The beans are roasted and stocked weekly, so the roast date is always recent. The roast date is therefore noted on the packaging label.
More Information

| | |
| --- | --- |
| SKU | CDJ-CDJESPDES |
| Brand | Café du Jour |
| Produced in | Netherlands |
| Coffee type | Coffeebeans |
| Intensity | Medium (2/4) |
| Taste & aroma | Floral, Chocolate, Herbs |
| Variety | arabica & robusta |
| Suitable for | Espresso, Filter coffee, Cappuccino |
| Country of origin | Brazil, Ethopia, Colombia, Indonesia |
| Caffeine | With caffeine |
Resealable coffee packaging
Whether you buy 250g, 500g or a kilo of Café du Jour coffee beans: they always come in a special resealable packaging. The coffee bag has a special resealable rim so you can always re-pack the coffee airtight. On the front of each bag is a valve, this allows gases and air to escape from the bag without allowing air from outside to flow back into the bag. This way, we do everything possible to preserve the optimal freshness of your coffee!