Peru Arabica HB MCM grade 1 - unroasted coffee beans - 1 kilo

13.95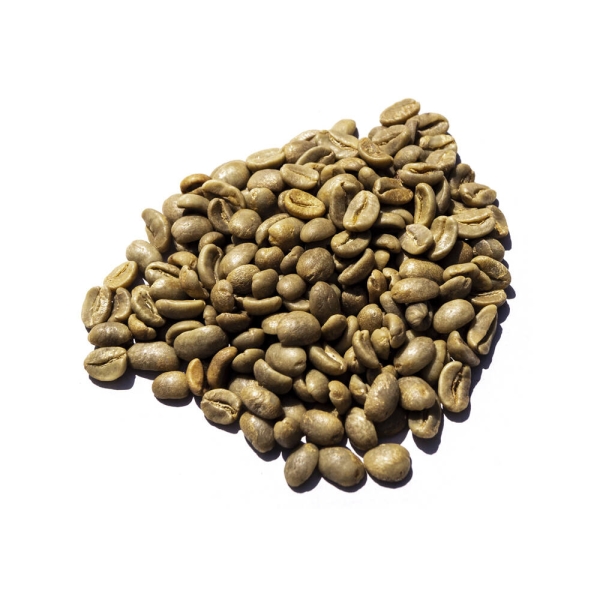 For 50 pieces
10,46
Incl. VAT.
Or one for 13.95
Choose the number of pieces:
5 pieces

10 pieces

25 pieces

50 pieces

All prices mentioned in this block include VAT.

Peru Arabica HB MCM grade 1 is characterised by medium to low acuity with a complex aroma. The coffee is very mild with a slightly sweet berry flavour and you can taste a hint of dark chocolate. It leaves a pleasant aftertaste on the palate.

Please note: this is unroasted coffee that still needs to be roasted before consumption.
Details
The quality assessment of coffee from Peru uses the term "Machine Cleaned Mejorado" (MCM) to denote a high degree of mechanical sorting and preparation for export. The cupping profile of a standard Peru Gr. 1 MCM speciality tends towards nutty, chocolatey flavours, usually with fresh acidity, light-medium body and a firm finish.
Peru is an exceptionally promising country as a producer of high-quality coffee. Thanks to its extremely high altitudes and fertile soil, the country's small farmers also produce exceptionally good coffee.
More Information

| | |
| --- | --- |
| SKU | CDJ-OB-0004 |
| EAN | 8720598671223 |
| Brand | Café du Jour |
| Produced in | Peru |
| Variety | 100% arabica |
Although coffee arrived in Peru as early as the 1700s, very little coffee was exported until the late 1800s. Until then, most coffee produced in Peru was consumed locally. When coffee plants in Indonesia were affected by leaf rust in the late 19th century, a country central to European coffee imports at the time, Europeans looked elsewhere for their shot. Peru was a perfect option.