Letterbox gift - RomanTea's moment - 5 items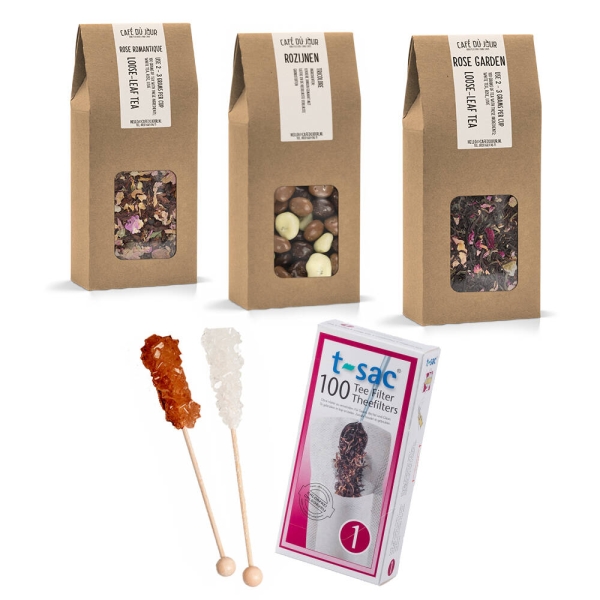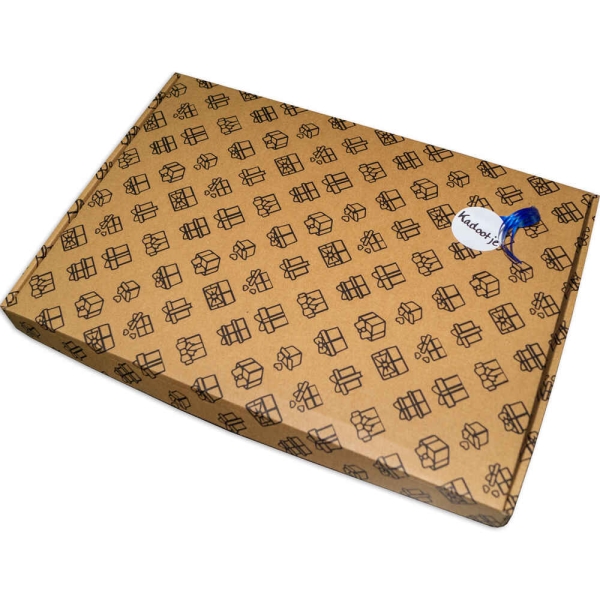 14.20 Regular Price 17.22
There is little better than a nice quiet evening on the couch with your boyfriend or girlfriend. Candles and an exciting series to snuggle up against each other. But then something to drink, and yes wine is also so chewy. We ourselves were thinking more of a romantic cup of tea with a delicious delicacy to enjoy together. And what is more romantic than Chocolate and roses. This romantic package will make your evening just that little bit better, and more romantic
Details
Yes a romantic evening like this needs to be organised properly, of course, and this package has everything in
one, you just have to pick the film yourself (although Breakfast at Tiffany's is always good). To keep the romantic vibe going, we've put some goodies in the package that will make the evening a sure success!
Café du Jour - Rose romantique - loose tea

A delicious tea made with rose petals and oolong tea to keep the mood lovely.
Café du Jour - Rose garden - loose tea

More roses? Yes of course, there's not much more romantic than roses and this lovely tea blend of black and green tea makes it almost impossible to ruin the mood, now that's a strong blend!
T-sac no.1

Make your date a bit active too by filling the tea bags together so you can talk afterwards about that cup of romance you made together. (Then immediately takes the tension out of the air)
Candy canes

You obviously have to be sweet to your date, or be sweet. which literally translates as sweet, and what could be better than a sweet candy cane in that delicious cup of rose petals
Sultana Tricolore

Of course, you have to put some goodies on the table for your date, well what's tastier than chocolates? Exactly not much. And these sultanas are surrounded by all different kinds of chocolate, dark, milk and white. It's safe too because if he doesn't like dark you still have two options!
Of course, planning the perfect date is quite a challenge. But that's why we at Café du Jour have already planned your first step. The "RomanTea's moment" at least makes for a nice entrance. So you don't have to think, just order. And don't forget to pick a film!
More Information

| | |
| --- | --- |
| SKU | CDJ-BGS-ROMANTEAS |
| Brand | Café du Jour |
| Produced in | Netherlands |
| Caffeine | With caffeine |
Reviews