Gene Café CBR101 - coffee roaster (black) - starter pack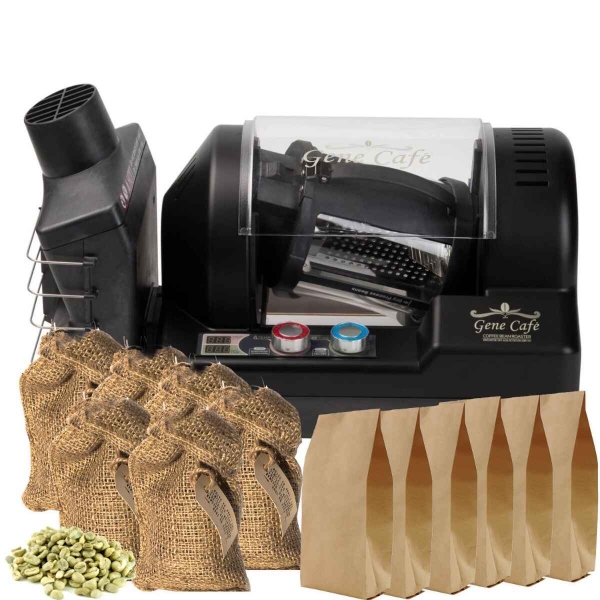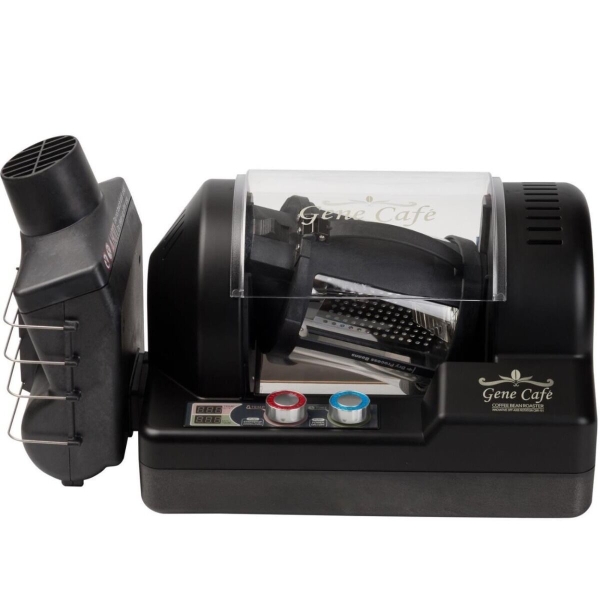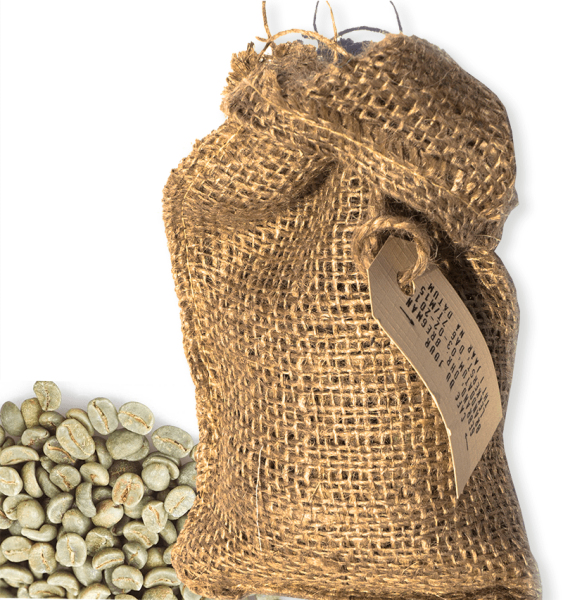 544.36 Regular Price 570.40
Do you have the ambition to become a roaster yourself of the finest speciality coffees you can find? You've just found your ideal match. This coffee roaster starter pack contains everything you need to start your own micro roaster within hours. It's great for hobbying at home with extremely freshly roasted coffee. But beware: if your friends and family get wind of this (and they will, because it smells great), it's only a matter of time before they come and get fresh coffee from you every day.
This package contains:
The Gene Café Coffee Roaster. A well thought-out, solid and silent home roaster that is fully adjustable for temperature and time. Good for 250 grams of unroasted coffee a time. Roasting time is on average 13 to 17 minutes per batch.
6 x 250 grams of green coffee beans (assortment of different types)
6 x kraft bag for storing or giving away up to 500 grams of coffee per bag (resealable with zipper)
Always use under supervision. Do not lose sight during roasting.
Details
The Gene Cafe CBR-101 coffee roaster
The Gene Cafe CBR-101 is known as an excellent electric roaster which is suitable for about 250 grams of unroasted coffee. Suitable for both novice and experienced home roasters. The convenient control of time and temperature and a full glass roasting chamber make it easy to get started right away with your first coffee roast. As you become more experienced, you will soon be adding your own twist to the roasts and creating a roast profile. The CBR-101 uses a unique downward rotating vortex drum which provides a very even roast.
Usage tips:
You will notice that you tend to roast too darkly. Don't do that because the best flavours in the coffee are lost in a darker roast. Moreover, dark roasted coffee beans are bad for fully automatic coffee machines.

Always stay near the roaster during roasting for fire safety

reasons and to hear the 1st and/or 2nd crack during roasting.
Because of the loss of moisture during roasting, there will always be about 20% less weight of roasted coffee beans left than of unroasted beans.
Use under the cooker hood or near an open window because of the smoke
Use 250 grams of unroasted coffee beans per batch. If you use less, the roasting time will be shorter, if you use more, the roasting time will be longer. Always keep this in mind when trying to repeat a roast.
Start with a temperature of +/- 235 degrees and experiment from there for your next roasts. For example, if you are more experienced, you can start with the highest temperature and after the first crack of the beans, turn the temperature lower and lower.
Try to cool the beans as soon as possible after roasting by rocking them in a sieve for example.
Remove skins from the roaster after each roast. Every 20 roasts you take the membrane collector out of the machine and clean it in warm water (let it dry well afterwards). Any remaining grease makes no difference to the roast quality but in very serious cases you will need to clean it to avoid a fire hazard.
After roasting wait at least 4 to 24 hours before using the coffee to make coffee. The coffee tastes best between day 3 and 5 after roasting.
We have a wide range of unroasted coffee beans for you to experiment with.
More Information

| | |
| --- | --- |
| SKU | CDJ-GENECAFESPACKZ |
| Brand | Gene Café |
| Country of Manufacture | South Korea |
2-year manufacturer's warranty