DVA Water softener / water filter for catering or private use

79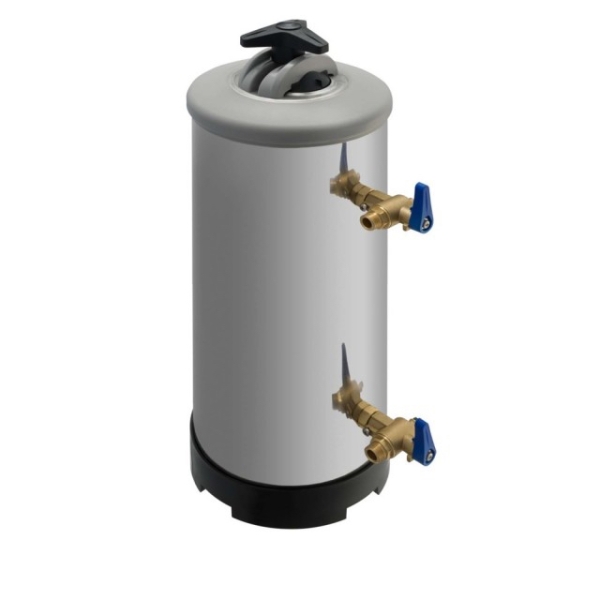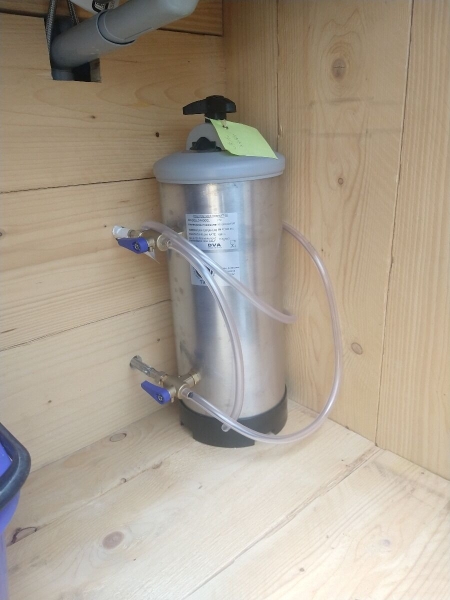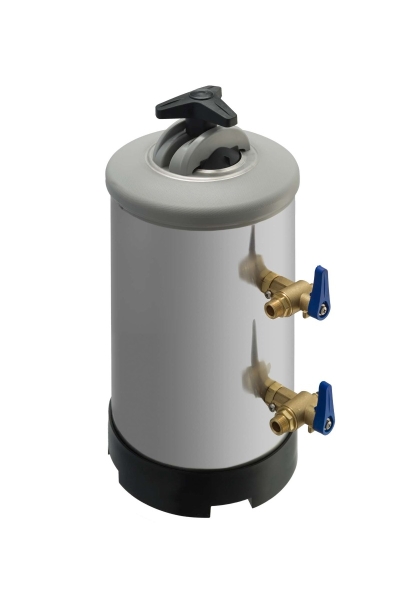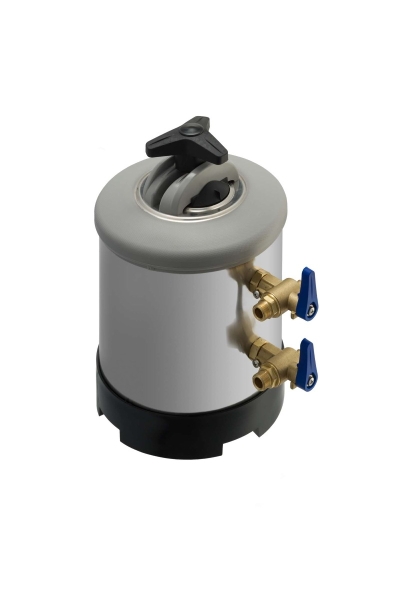 Water softener that can be connected directly to a water pipe based on resin which can be regenerated with salt. The upper and lower tap have a 3/8" BSP screw thread made of metal. Several variants are available: the 5 litre, 8 litre and 12 litre. Which size suits you best depends on your water consumption. Normally, the five litre is most commonly used for households. The 8 litre variant for intensive home use or light catering use and the 12 litre for catering use. Can be concealed well in most kitchen cupboards.
Ideal to place in the line for your (professional) espresso machine for a better taste, longer life and less limescale deposits. Before use, flush the machine thoroughly with a good amount of water (+10 litres) until the water leaving the filter is clear.
Details
Periodic regeneration
After the consumption in litres specified in the manual, the water softener should be regenerated with regeneration salt after which you flush the machine. A step-by-step explanation of how to regenerate the DVA softener can be found at regeneration page
After 5 to 7 years (depending on consumption), the resin in the machine or the complete machine should be replaced.
See the overviews below for the available variants.
DVA Water softener 5 litres
Good for 1000 litres at a water hardness of 10º DH - then regenerate with salt according to instructions provided
For home use or light use, rinse regularly!
Filter cannot stand still / be out of use for more than two days
Height 34 cm
Diameter 20 cm / 28 cm including taps
3/8" BSP connection x2
Regeneration salt per 1000 litres approx. 0.5 kg
DVA Softener 8 litres
Good for 1600 litres at a water hardness of 10º DH - then regenerate with salt according to supplied instructions
For home use or light use, rinse regularly!
Filter cannot stand still / be out of use for more than two days
Height 45 cm
Diameter 20 cm / 28 cm including taps
3/8" BSP connection x2
Regeneration salt per 1600 litres approx. 1 kg
DVA Softener 12 litres
Good for 3200 litres at a water hardness of 10º DH - then regenerate with salt according to supplied instructions
For catering use - regular use of several litres per day
Filter cannot stand still / be out of use for more than two days
Height 53 cm
Diameter 20 cm / 28 cm including taps
3/8" BSP connection x2
Regeneration salt per 3200 litres approximately 1.5 kg
More Information

| | |
| --- | --- |
| SKU | CDJ-TB-DVA |
| EAN | 8811500706727 |
| Brand | DVA |
| Produced in | Italy |
| Caffeine | With caffeine |