Krak Chocolate - Colombia Sierra Nevada - Milk Chocolate

6.95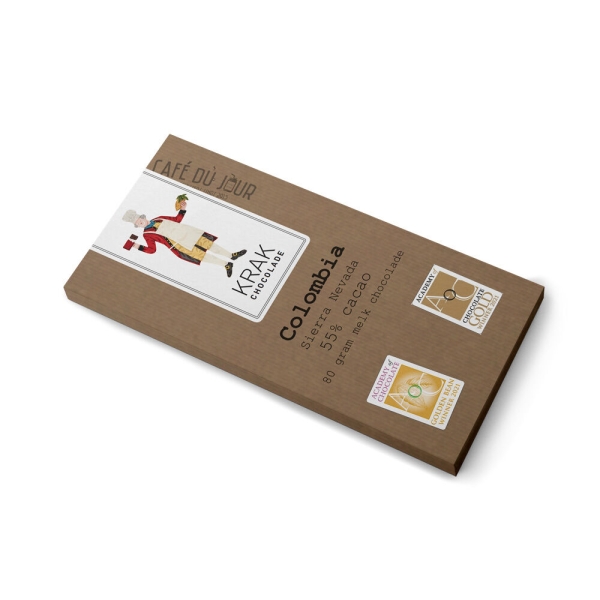 Fast shipping in the EU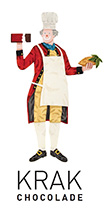 The Sierra Nevada is a majestic mountain range in the northern part of Colombia, bordering the beautiful beaches of the Caribbean coast and reaching up to 18,700 feet high. Cacao de Colombia recently installed a state-of-the-art fermentation and drying centre in the lower community of Macondo, where they mainly source cocoa from about 10 farming families in the Magdalena department.
The technical expertise of these farmers is excellent: farmers even do their own pollination experiments to improve quality and yields, which are currently around 700 kg/ha in the region. Cacao de Colombia has been providing technical support and a stable market to farmers in the Sierra Nevada for the past six years, and the results are clear in both cocoa quality and impact on farmers. Farmers report a 72% higher annual income than before this new market existed.
Details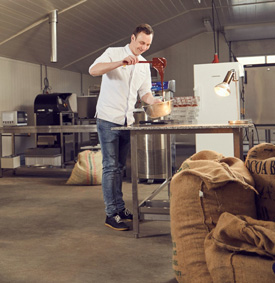 More Information

| | |
| --- | --- |
| SKU | CDJ-DT-KCCOL |
| EAN | 8719327084410 |
| Brand | Krak Chocolade |
| Produced in | Netherlands |
| Pack size | 80 gram |
| Caffeine | With caffeine |
Krak Chocolate is the company of bean-to-bar chocolate maker Mark Schimmel. Whereas most chocolatiers and confectioners use melted factory chocolate, Mark masters the entire process himself.
Picking cocoa beans, by vintage, of particular origin, roasting and rolling the chocolate creates unique flavours you won't find in supermarket chocolate bars
Reviews