Kimbo Espresso Bar Unique - coffee beans - 1 KG
15.94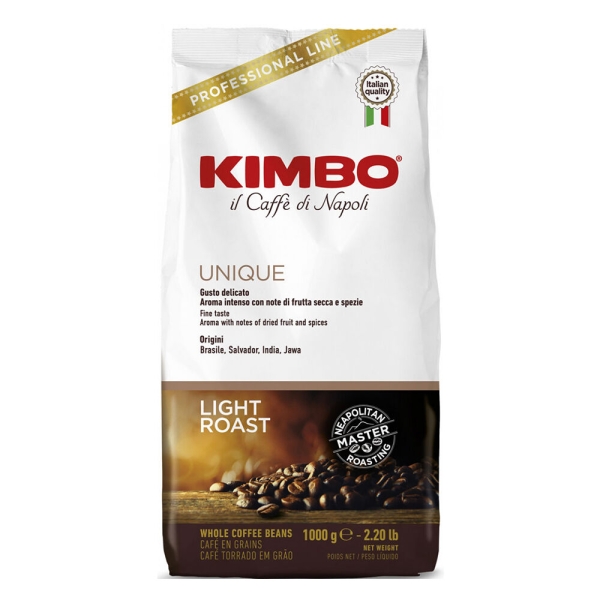 This product is out of stock
But we are convinced we have an alternative that has the same or better quality.
Please have a look at this alternative:
Café du Jour Espresso Madrugador
Early bird (or totally not)? Espresso Madrugador is a firm (medium roasted) espresso specially developed to be an extra powerfull espresso to bring a good start to the day. Your day will start good with a shot of Madrugador. You do need some guts because this is not a mild blend! A little fruity Espresso with a strong spiced, feisty kick. The Madrugador is the flagship coffee of our coffee types and is made in an authentic small roastery in a small barrel above a little gas fire. After every batch the roast master leaves the beans to rest for a few hours, maximum of one day and the taste is put to the test. Only if everything is perfect will the beans be packed. Packed in an airtight packaging where only remaining gasses can escape from and no air enters. The day of roasting is always recent and never longer then four weeks ago. The day of roasting is always stated on the front side of the packaging.
The Kimbo Unique coffee beans come directly from the Italian coffee roaster Kimbo from Naples. Normally Kimbo mainly uses beans from Central and South America, but not with these beans. This Unique Blend consists of beans of Asian and South American origin. A slightly softer blend of Kimbo than they normally burn and therefore more suitable for everyday use.
Details
More Information

| | |
| --- | --- |
| SKU | CDJ-KIEBAR1K |
| EAN | 8002200140090 |
| Brand | Kimbo |
| Country of Manufacture | Italy |
| Eco-conscious choice | Yes |
| Pack size | 1 kilo |
| Coffee type | Coffeebeans |
| Intensity | Strong (3/4) |
| Taste & aroma | Herbs, Nuts |
| Variety | arabica & robusta |
| Suitable for | Espresso, Cappuccino |
| Country of origin | Italy |
Reviews