Gene Café CBR101 coffee roaster including CBC101 cooler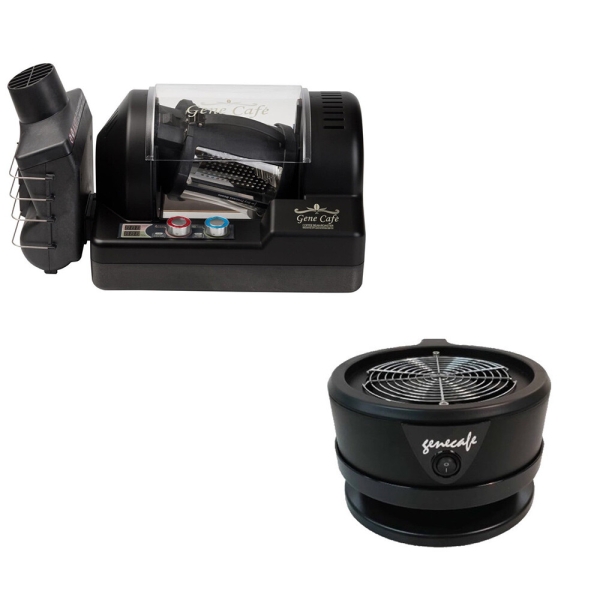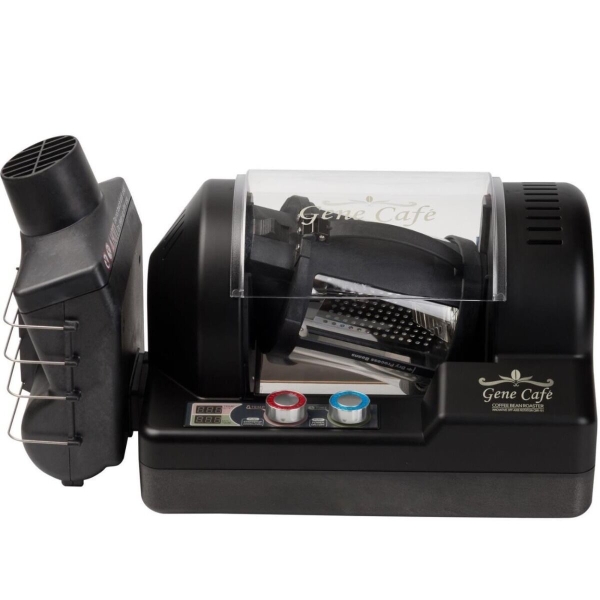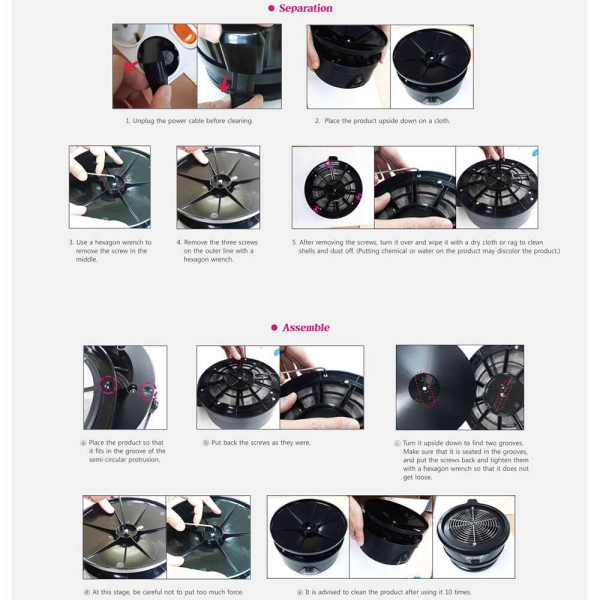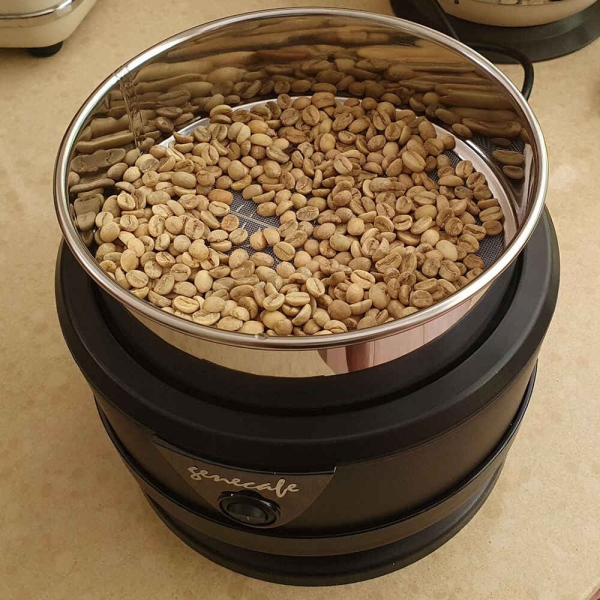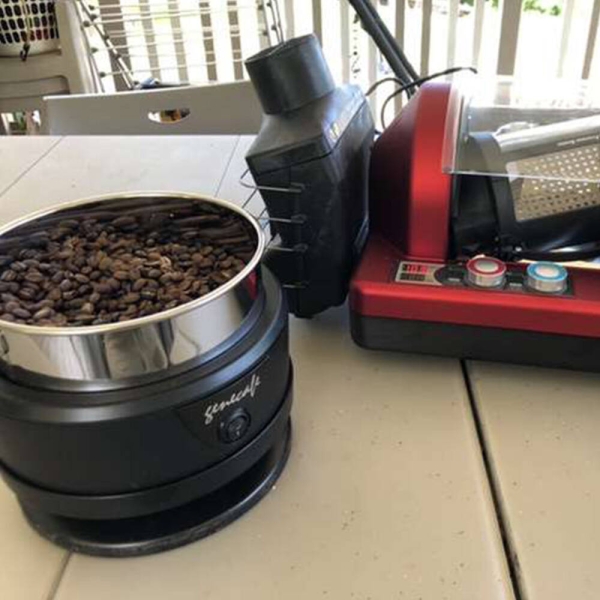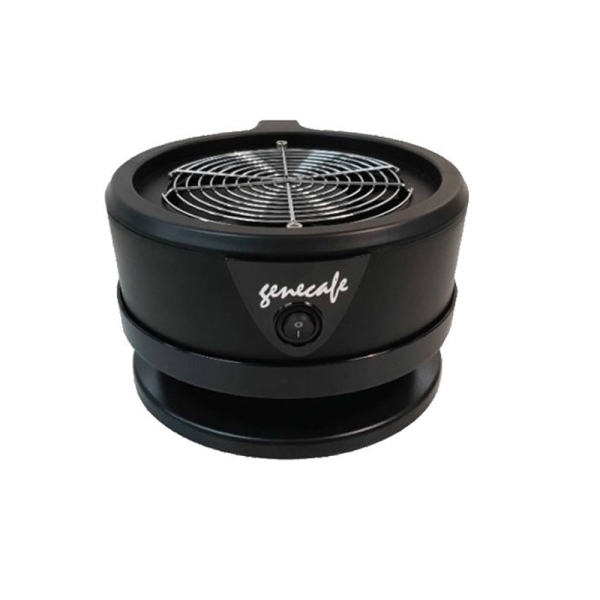 531.64 Regular Price 554.95
The Gene Café CBR 101 is the ideal home coffee roaster. Per 13 to 17 minutes, you can roast around 250 grams of unroasted coffee at a time. You won't get fresher coffee! This is a bundle package with the Gene Café CBC 101 coffee bean cooler included. With this, you cool the coffee beans within a minute of roasting so they don't fry further and quality is preserved.
Black Gene Café Coffee Roaster and Coffee Cooler
Always use under supervision. Do not lose out of sight while roasting.
Details
The Gene Cafe CBR-101 coffee roaster
The Gene Cafe CBR-101 is known as an excellent electric roaster that can hold about 250 grams of unroasted coffee. Suitable for both novice and experienced home roasters. Its convenient time and temperature controls and a full glass roasting chamber make it easy to start your first coffee roast right away. As you become more experienced, you will soon put your own spin on roasts and build a roast profile. The CBR-101 uses a unique downward rotating swirl drum which ensures a very even roast.
Gene Café CBC101 coffee bean cooler
Coffee that has just come out of the coffee roaster needs to be cooled below 30 degrees within minutes to ensure that the beans do not fry further and the quality does not deteriorate. With Gene Café's CBR101 coffee cooler, this is no longer a problem. After roasting, you put the hot coffee beans into the cooler. Within 1 minute per 400 grams of coffee beans (maximum capacity is 500 grams), your coffee is at the right temperature. Ideal to use in combination with the Gene Cafe CBR101 coffee roaster which does not have a cooling function by itself.
Gene Cafe CBR-101 coffee roaster usage tips
You will soon find that you tend to roast too dark. Don't do that because the best flavours in your coffee are actually lost in a darker roast. Moreover, dark roasted coffee beans are bad for fully automatic coffee machines.
Always stay near the roaster during roasting for fire safety reasons and to hear the 1st and/or 2nd crack during roasting.
Because of the loss in moisture during roasting, you will always be left with about 20% less by weight of roasted coffee beans than you put in unroasted beans.
Use under the extractor hood or near an open window to avoid smoke production
Use 250 grams of unroasted coffee beans per batch. If you use less, the roasting time will be shorter, if you use more, the roasting time will be longer. Always keep this in mind when trying to repeat a roast profile.
Start with a temperature of +/- 235 degrees and experiment from there for your next roasts. For example, if you are more experienced, you can start with the highest temperature and after the first crack of the beans, turn the temperature lower and lower.
Remove membranes from the roaster after each roast. Every 20 roasts, remove the fleece trap from the machine and clean it in warm water (do let it dry well afterwards). Any residual grease makes no difference to the roast quality but in very serious cases, you should clean it to avoid a fire hazard.
After roasting, wait at least 4 to 24 hours before using it to make coffee. Coffee tastes best between day 3 and 5 after roasting.
We have a wide range of unroasted coffee beans which you can experiment with.
Gene Cafe CBR-101 specifications
Capacity: 50 - 250 grams
Weight: 5.5 kg
Voltage: 220 - 240
Dimensions (WxHxL): 49cm x 24,3cm x 22,9cm
Max. wattage: 1300 watts
Gene Café CBC-101 specifications
42W / 220V~240V, 60HZ
European / Dutch plug
Net weight: 2 kilo
Cooling time depending on bean type and temperature: about 1 minute for 250 to 400 grams of beans.
Width 21,7cm
Depth 25cm
Height 13,5cm
More Information

| | |
| --- | --- |
| SKU | CDJ-GCCBR101CBC101 |
| Brand | Gene Café |
| Produced in | South Korea |
| Caffeine | With caffeine |
2-year manufacturer's warranty