Hausbrandt tasting pack - coffee beans - 4 x 1 Kilo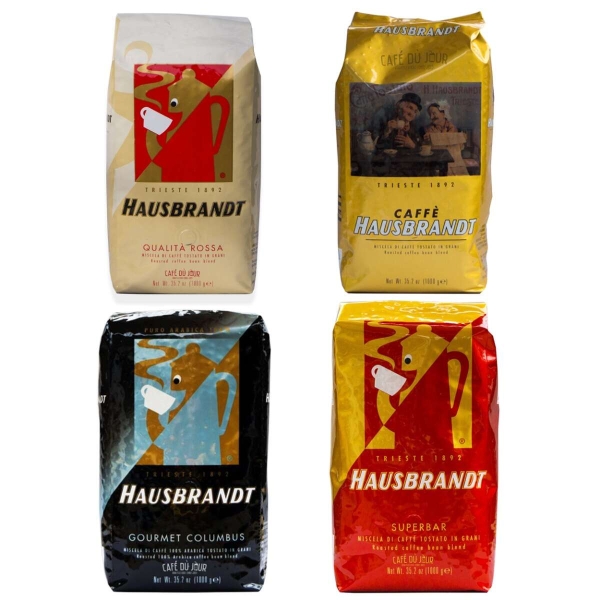 77.00 Regular Price 81.42
The best of Hausbrandt bundled in a tasting pack. Especially for those who do not yet know what they want. The tasting pack consists of Hausbrandt Nonnetti, Superbar, Gourmet and Qualità Rossa. An added advantage is that you get a nice discount. By tasting all the coffees in this tasting pack, you can discover for yourself which flavour you like best. Tasting = experiencing!
Hausbrandt Qualita Rossa: This beautiful all-rounder will make your guests look up at the fine taste. With hints of chocolate and nuts, this is a great coffee to hand out, and for yourself alone too, of course!
Hausbrandt Espresso (Nonetti): A fine blend of 75% Arabica and 25% Robusta creates a slightly sweet flavour with nutty notes. There is almost no acidity to be recognised and that completes it.
Hausbrandt Gourmet Columbus : The perfect blend of quality and superiority with pure arabica coffee. This coffee is suitable for any time of the day and can be drunk any way.
Hausbrandt Superbar: This beautiful blend has a full body and a slight acidity. It is a slightly refined version of the nonetti, yet tastes very different. Imagine yourself in Italy with every sip with Hausbrandt superbar.
Details
Hausbrandt is a coffee roaster from the coffee Valhalla Trieste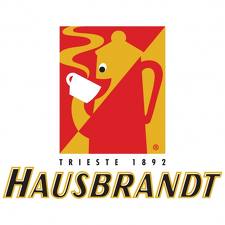 in Italy. Since 1892 they have successfully made delicious typical Italian blends. Hausbrandt quickly gained popularity at the end of the 19th century thanks to a packaging method that was modern for the time. Immediately from the roastery, the roasted coffee beans were packed in airtight metal cans. Nowadays the coffee from one of the first Italian coffee roasters is simply packed in bags, but with prints that provide that nostalgic feeling that belongs to Hausbrandt.
More Information

| | |
| --- | --- |
| SKU | CDJ-PROHAUS |
| Brand | Hausbrandt |
| Country of Manufacture | Italy |
| Pack size | 4 kilo |
| Cafeïne | With caffeine |