Krak Chocolate - Madagascar - Mava Sa Ferme D'ottange
6.95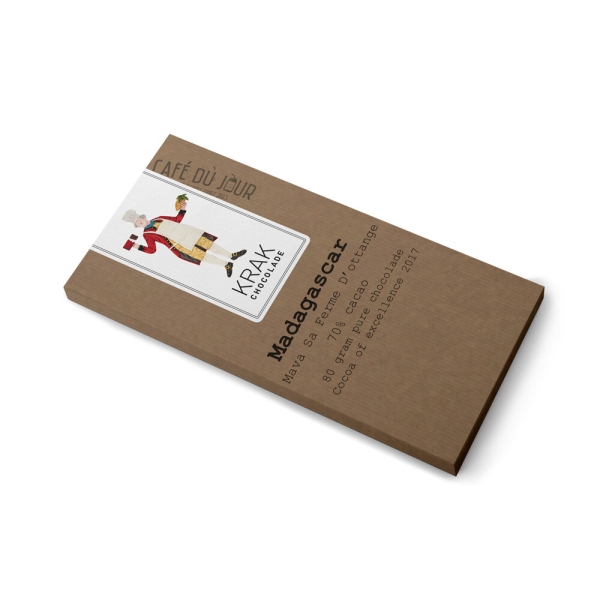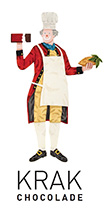 Many chocolate makers consider the cocoa from Madagascar to be one of the best cocoa beans in the world. That is why it is not surprising that many fine flavor chocolate makers make their bars from this cocoa. The cocoa beans that Krak Chocolate uses are slightly different from those of the other chocolate makers, because they come from the Ottange Farm. The Ottange Farm is located on the Ramena River, located in the northwest of Madagascar in the Sambirano Valley. This belongs to the Mava plantations and is the smallest of the eight plantations. In 2017 the Ottange Farm won the International Cocoa awards. Every year, about 6 tons of cocoa beans are grown on the Ottange farm. The majority of this is used by the owner, the Ramanandraibe family, to make their own chocolate. A small part is sold, Krak Chocolate is lucky enough to be able to make their bars from this.
Note: All Krak Chocolate bars in our assortiment are free of nuts, soy, and gluten.
Details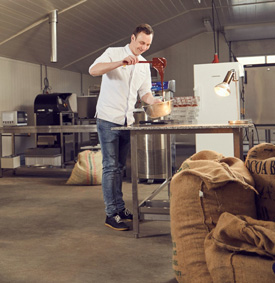 Krak Chocolate is the company of bean-to-bar chocolate maker Mark Schimmel. Where most chocolatiers and confectioners use melted factory chocolate, Mark controls the entire process himself.
Selecting cocoa beans, per harvest year, of special origin, roasting and rolling the chocolate creates unique flavors that you will not find in supermarket chocolate bars.
More Information

| | |
| --- | --- |
| SKU | CDJ-DT-KCMADAG |
| EAN | 8719326481548 |
| Brand | Krak Chocolade |
| Pack size | 80 gram |
| Eiwitten per 100 gr | 7.0g |
| Energie (kcal) per 100 g | 590 (kcal) |
| Ingredients | Cacoa beans, Cane sugar, Cacoa butter |
| Koolhydraten per 100 g | 49.5g |
| Suikers per 100 g | 30.0g |
| Vet per 100 g | 41.0g |
Reviews